LITTLE EARBUDS,
BIG ATTITUDE.
Bring on those expensive, 'look-at-me' earbud brands. Dime backs down to no one. You get easy-to-use controls, a comfortable fit and our signature Skullcandy Supreme Sound™— all in a beautifully tiny package (for a beautifully tiny price).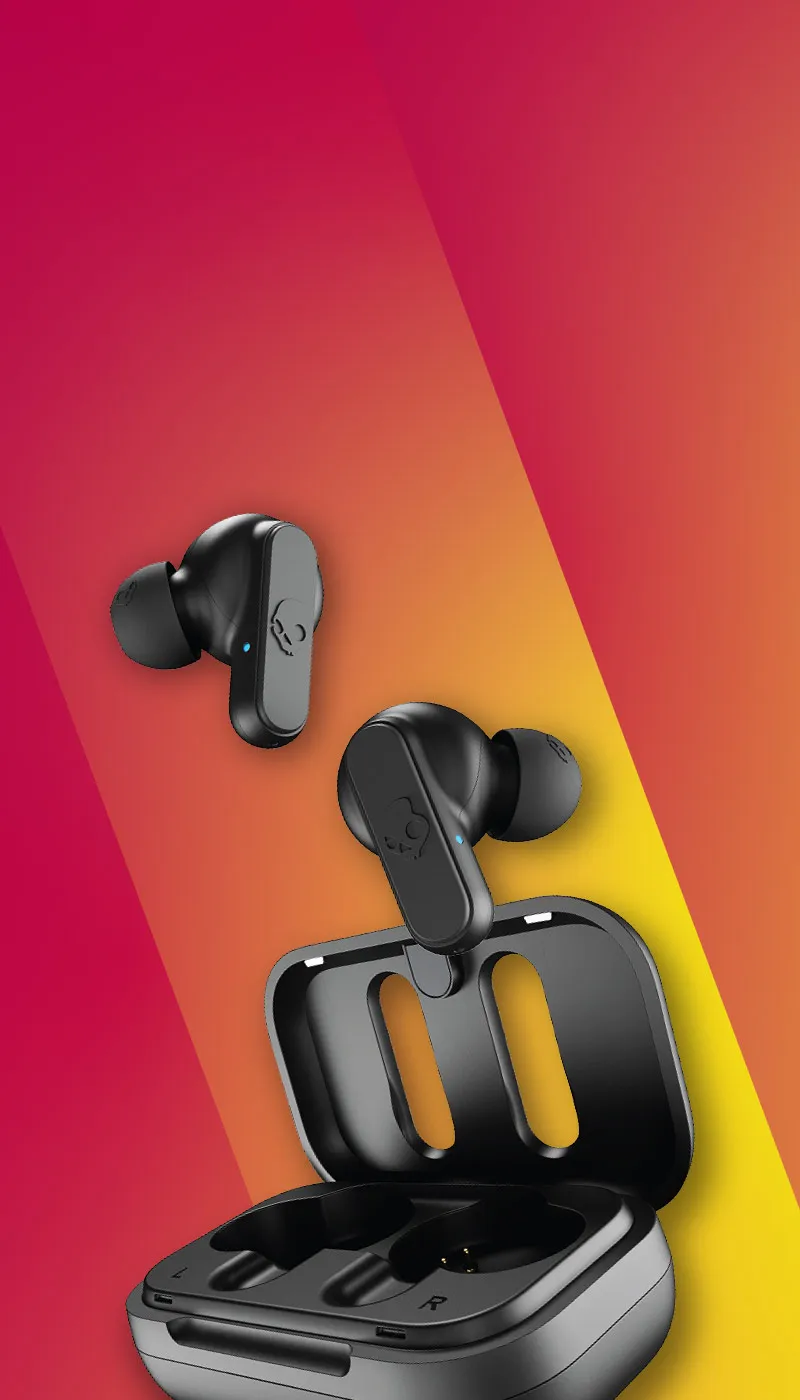 NEVER LOSE YOUR TUNES.
With Tile™ technology built-in, you never have to worry again about losing your headphones or earbuds. If they aren't exactly where you last saw them, just dial them from the app.
LEAVE THE PHONE IN YOUR POCKET
Control volume, tracks and calls from a single buttonon each earbud. No need to fumble around withpasscodes and apps on your phone.