LITTLE EARBUDS,
BIG ATTITUDE.
Bring on those expensive, 'look-at-me' earbud brands. Dime backs down to no one. You get easy-to-use controls, a comfortable fit and our signature Skullcandy Supreme Sound™— all in a beautifully tiny package (for a beautifully tiny price).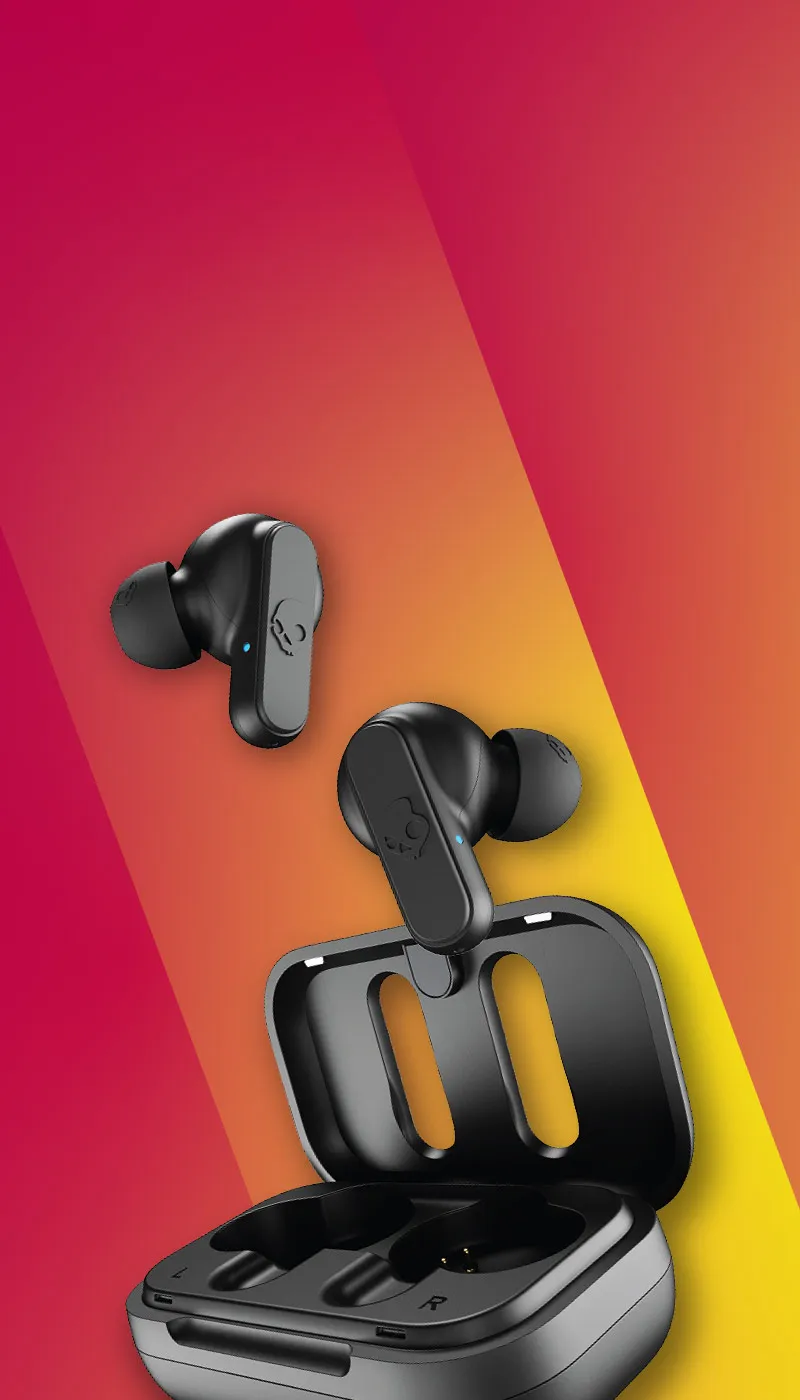 Our heritage.Their future.
Skullcandy was born on a chairlift in the mountains of Park City, Utah. Our culture is built on a passion for logging vertical feet, laying down fresh tracks and making a personal connection with the outdoors. With every passing season, we've witnessed the dramatic impact climate change is having on the mountains we call home. They need us, and now's the time to fight like hell for their future. Join us.
LEAVE THE PHONE IN YOUR POCKET
Control volume, tracks and calls from a single buttonon each earbud. No need to fumble around withpasscodes and apps on your phone.