LITTLE EARBUDS,
BIG ATTITUDE.
Bring on those expensive, 'look-at-me' earbud brands. Dime backs down to no one. You get easy-to-use controls, a comfortable fit and our signature Skullcandy Supreme Sound™— all in a beautifully tiny package (for a beautifully tiny price).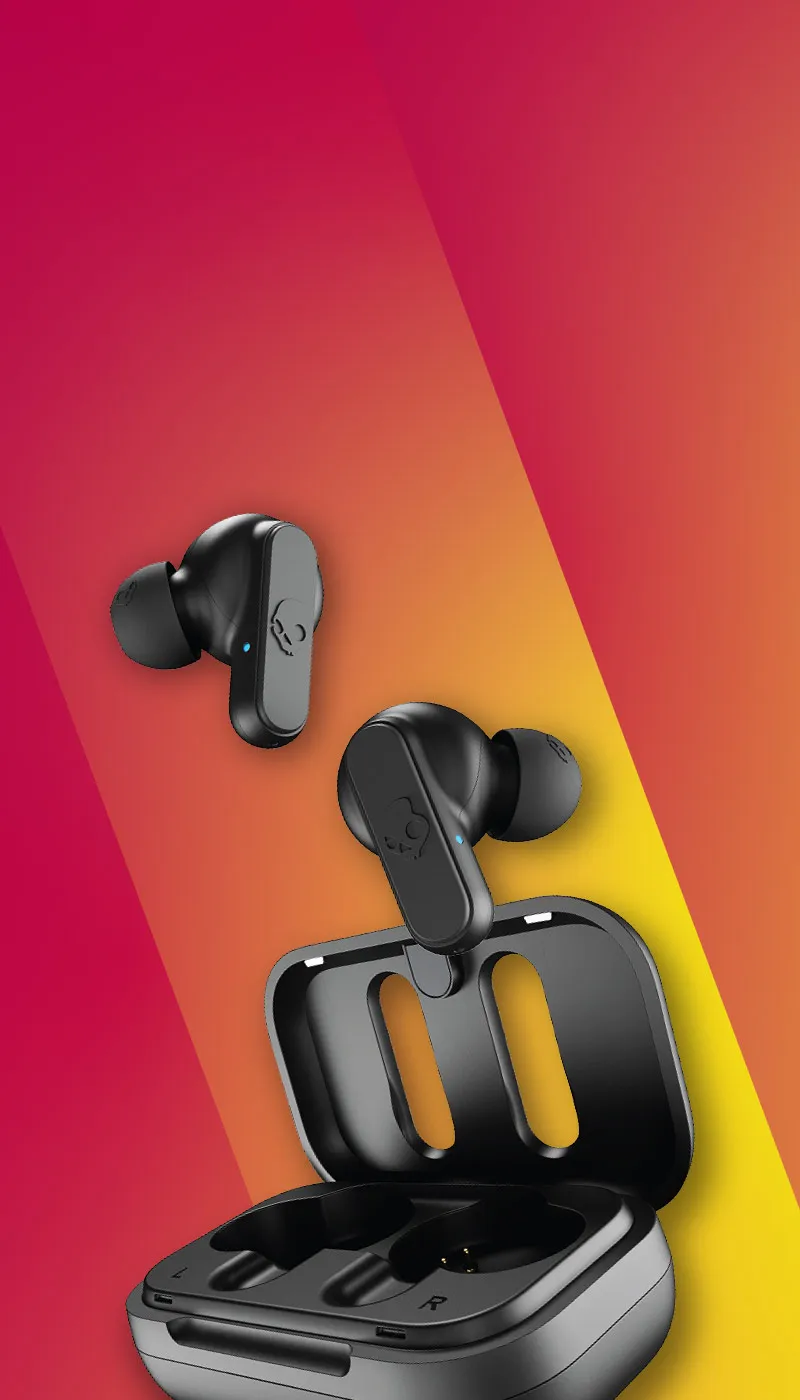 LEAVE THE PHONE IN YOUR POCKET
Control volume, tracks and calls from a single buttonon each earbud. No need to fumble around withpasscodes and apps on your phone.