WELCOME TO
MOOD BOOST.
We're on a mission to boost mental health by celebrating feel-good moods every month. This month, we're hoping to help everyone feel a little more Carefree.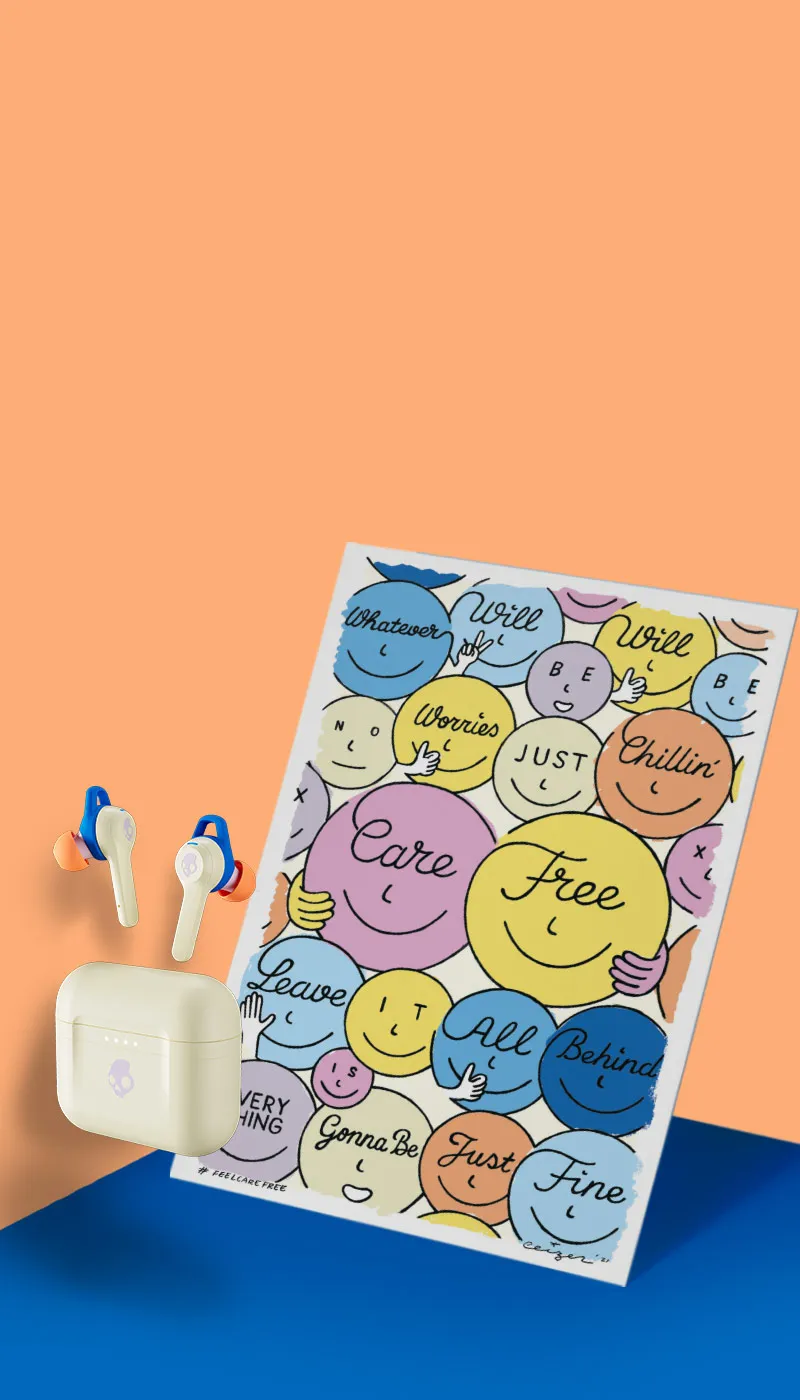 TRUE FREEDOM, AMPLIFIED.
True wireless means no wiresAnd no wires mean no snagging, yanking or tangling.Plus, with Indy Evo, the case and buds hold up to 30 hours of total play time, and either bud can take calls or activate your assistant.
TOTALLY WIRELESS ESSENTIAL.
Maybe you're the kind of person who likes tokeep things simple. Well, friend, you're thereason we made JIib True. They're perfectlystraightforward with just the features you needand nothing that you don't.
About Skullcandy
Skullcandy came screaming into this world as the brainchild of notorious non-conformer and action sports product mastermind Rick Alden. One day as he was hauling to the top of a Park City peak for another powder run, he had to yank out his ear buds from his music player and use them to answer his phone. That's when a simple but powerful idea hit him. What if there were headphones that could seamlessly switch from music to calls? And what if those headphones actually looked as good as they worked? That idea, on that chairlift, on that day, was the bedrock Skullcandy was built on.